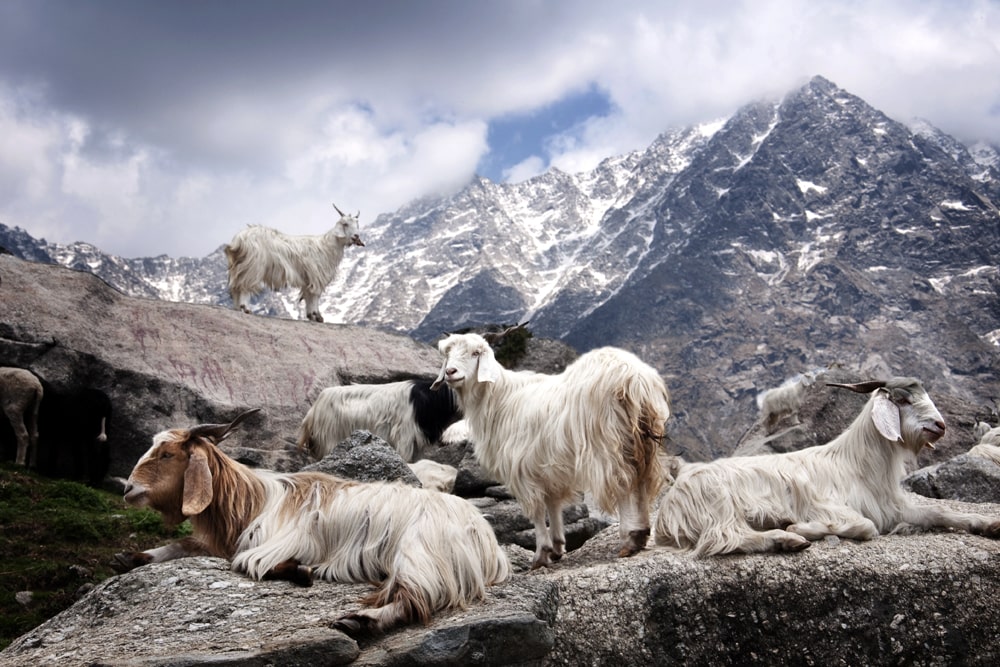 1. WHAT IS CASHMERE?
Our cashmere comes from New Zealand, more precisely from Southern Otago that has a long history of producing the finest fabric all the way back from 1895.
In order to create the most exquisite quality, the founders combined so many different bloodlines of feral goats that are naturally resilient.
Carrying on the long tradition of New Zealand cashmere, there is an unwavering will to improve the material to its highest heights.
With 35 years of experience, farmers of today are more confident than ever in creating a world-class cashmere that stands out by fusing the best flocks.
When it comes to furniture and interior design cashmere fiber has a vast variety of uses. From elegant rugs and carpets to comfortable chairs this material provides a feeling of warmth and high class that definitely makes any modern interior stand out.
It is definitely not a question of whether or not you should have this beautiful material in your home, but more so how you should style it.
Understanding the different advantages of the fabric itself is crucial in order to get a clear perspective and decide where it fits in your interior.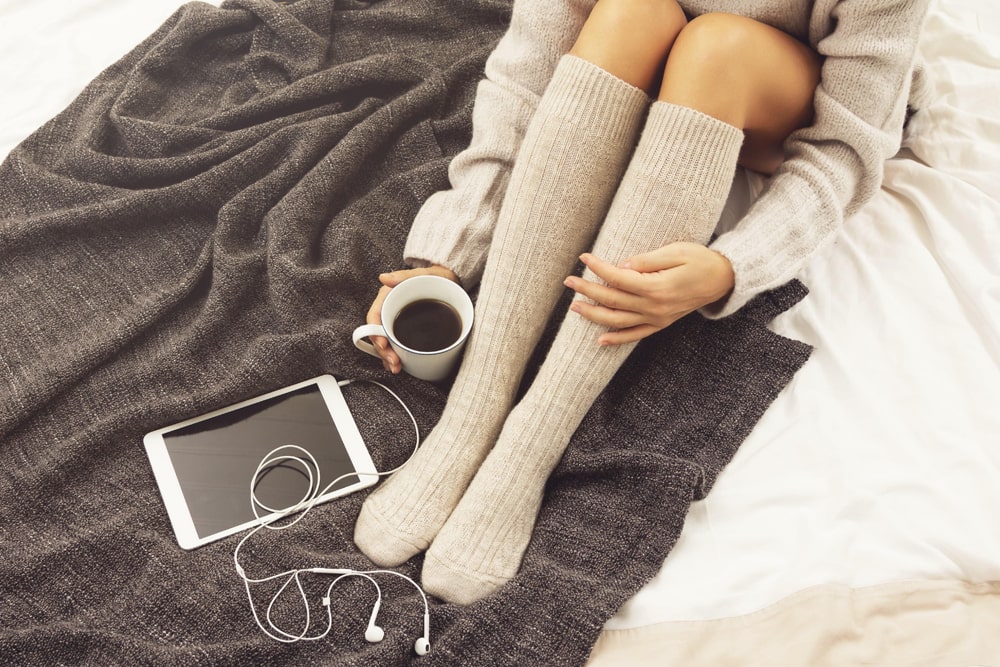 2. REAP THE BENEFITS
Everyone is talking about cashmere, but what are the actual benefits that you can get from choosing furniture with this popular fabric?
Warm feeling with no scratchiness
Many people fail to distinguish the difference between wool and cashmere usually thinking it is the same thing but in reality, they are nothing alike.
While wool can have that itchy feeling, cashmere is silky soft, warm, and smooth due to its tight fibers that give a completely different texture.
Easy To Maintain
Cashmere fabric is very easy to wash and it does not require too much time either. The smartest way to wash it is in tepid water and dry it right afterward. 
Always Relevant
One of cashmere fabric's greatest assets is that it is always relevant in furniture design and it never goes out of trend.
Whether you are going for a casual and simplistic look or you want to make your interior stand out, cashmere will find its way to give your home a breath of fresh air at all times.
Warm during the winter days
With 17 kinds of amino acids, cashmere will give your skin the same warm feeling that pashmina goats feel during the coldest months of the year. As it matters to its competitors, cashmere will insulate up to three times more effectively than a sheep's wool making your everyday cozy and soft.
Light during the summer days
Many people forget how effective cashmere can be during the summer. It really doesn't matter if you want to place a cashmere-based rug or you have a beautiful swan chair in your living room, the lightness of this material will definitely serve its purpose.
With the right amount of softness, your summer days will be more than comfortable so get ready to relax and refresh with some juice or ice cream.
3. CHOOSE THE RIGHT CASHMERE PIECE
With so many different cashmere-based furniture pieces it can be a real drag to choose that one piece that suits you the most.
On our website you can find a couple of great options to choose from, however, we want to help you make the best choice possible.
So what are your options?
Let's dive in:
Womb Chair
If you are looking for a comfortable solution for your living room you should definitely try our Womb chair.
This Danish cashmere-based chair is specially designed for any type of modern living room, so if you are searching for a central point this seating option can easily take the cake.
While coming with the matching ottoman we are giving you the option to choose a color that matches your personal preference and your interior as well.
Swan Chair
Another one among our party of comfort kings, Swan chair manages to captivate and combine amazing aesthetics with outstanding comfort.
Elegant and smooth, its backrest perfectly coexists with the seat creating a true stunner that every modern home should have in its living room.
Egg Chair
Grandiose in its shape Egg chair is another magnificent-looking chair that will provide you with an outstanding feeling of comfort throughout the day.
Coming with a matching ottoman, the egg chair's smooth danish cashmere will give your body a relaxing and soft experience while having that amazing aesthetic that will stand out, yet blend into your interior perfectly.
Knoll Chair
If you are someone who loves that minimalistic retro kind of vibe our Knoll chair may be exactly what you've been looking for.
With its comfortable seat, fitting armrests, and backrest that compliments your spine perfectly, this chair is a perfect choice for anyone who values comfort and aesthetics.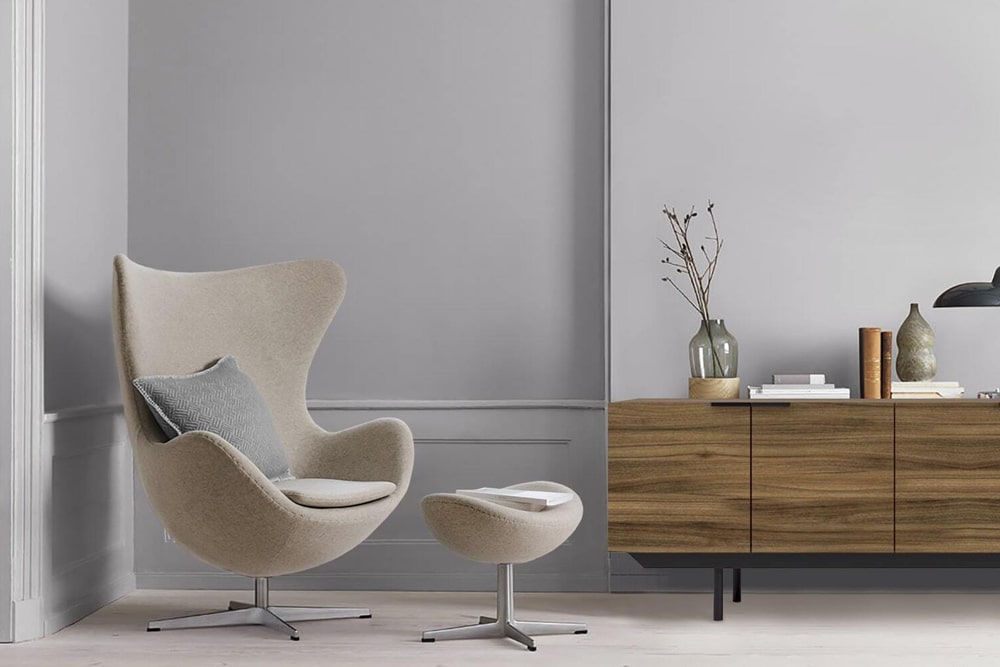 4. SOFTEN UP YOUR LIVING ROOM
If you were thinking about ways to upgrade your living room with a breath of fresh air, why don't you try and get some cashmere-based materials?
If there are pieces that you want to change, changing your living room's focal point with a cashmere-based chair can be a great way to refresh your whole interior and not spend too much on an entire living room makeover.
A couple of smart new pieces are sometimes enough to make a bigger change and that is exactly why we recommend you some of our comfortable seating options.
Likewise, having a cashmere rug or a carpet can be another great addition to your living room aesthetic, however, we encourage you to think outside the box.
Instead of a classical style of decoration, why not try putting your rug onto your ottoman?
The options are really endless but evoking your creativity can be a crucial part of making your room stand out from the crowd once again.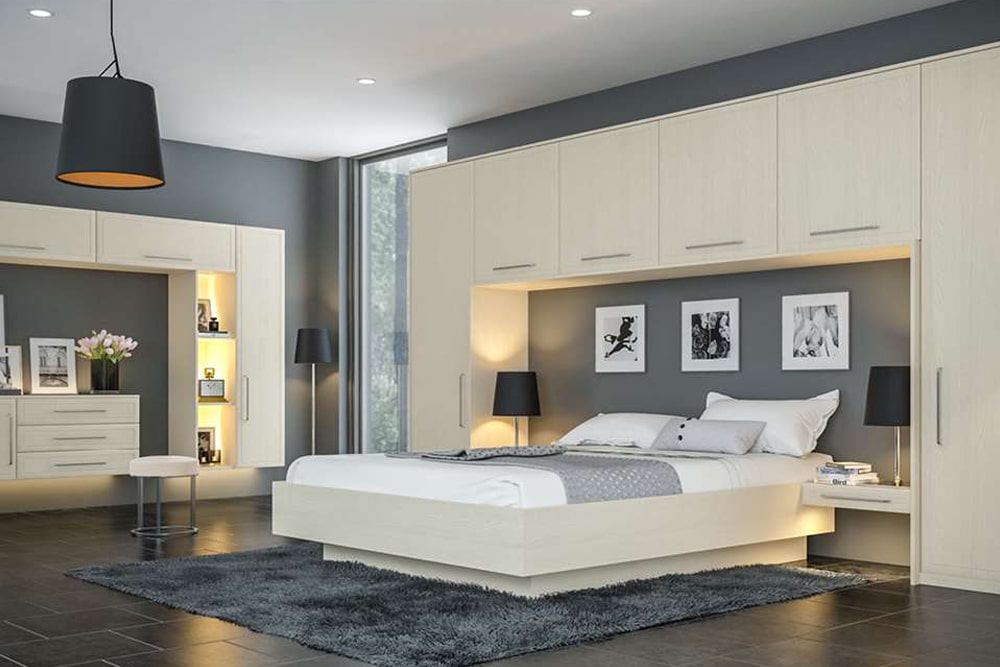 5. MAGIC OF BEDROOM CASHMERE
Did you know that some of our Danish cashmere seating options can be a great solution for your bedroom?
Yes, we are talking about the Swan chair.
We all know how great this one can look in your living room, but its unique shape is really something that can definitely fit in the dream world room perfectly.
Besides our Swan chair, do not hesitate to decorate your bed with some stunning cashmere rugs that can add that sense of high class to your sleeping option.
Like we advised previously, we encourage you to be creative here as well.
Try to think of what is the most innovative way to incorporate different pieces into your bedroom.
As always we are here to inspire.