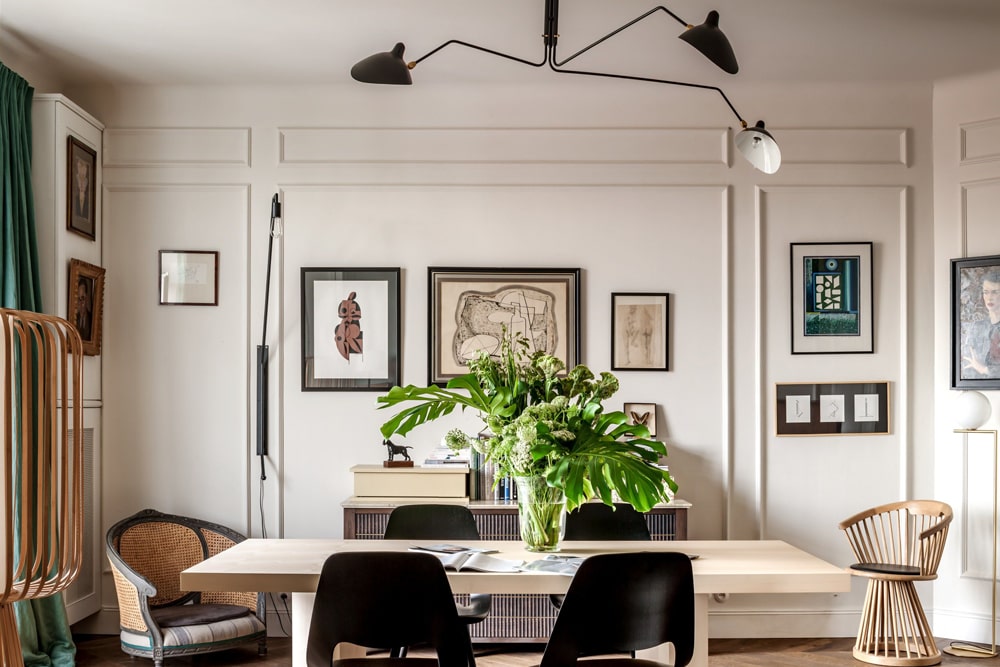 1. LIVING ROOM LIGHTS
We want to start this with one of the most important rooms in the house.
Whether you spend most of the time in the living room or not it is surely the space that has the most attention.
Illuminating this part of your home the right way will be crucial to make it live up to its fullest potential that will leave every guest or family member with that good feeling.
From the start, we want to steer your attention to the focal point of your living room. Most of the time it is the space where you can find the most attention-grabbing piece of furniture like your sofa, lounge chair, womb chair, or any other major piece.
You need to make sure that your focal point is partially aligned with your ceiling lamp. Some people like to take a grandiose chandelier and place it in the center of the room but we think differently.
Simplicity is a new beauty standard and when it comes to the Scandinavian designed interior, a proper ceiling light should follow.
It doesn't matter if you decide to go with a Grasshopper | Pendant Lamp or choose a wider and more widespread design like Mouille 6-Arms | Ceiling Lamp. You definitely won't make a wrong choice.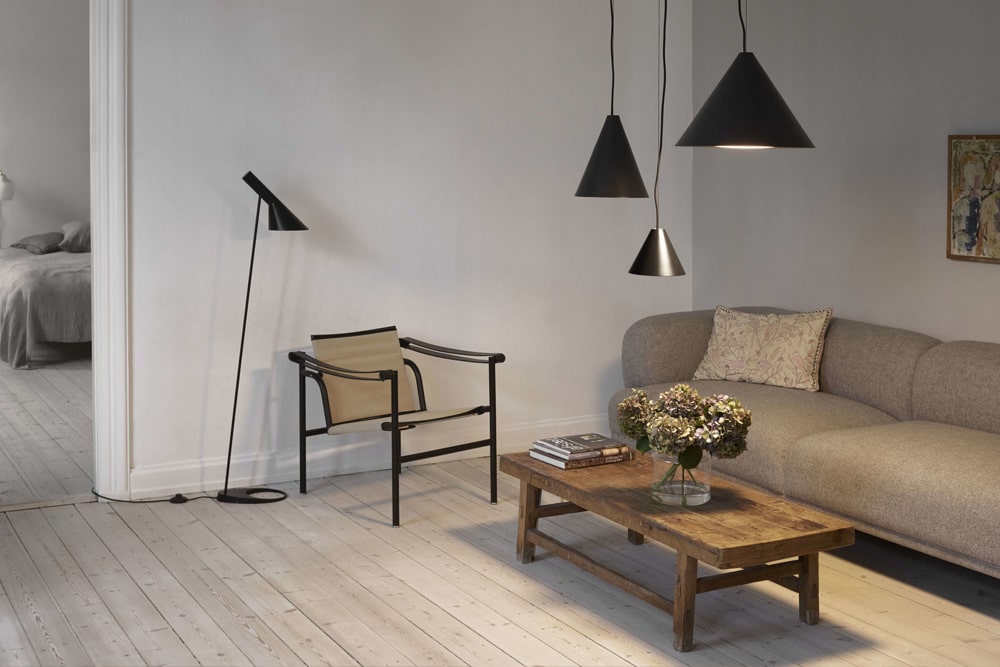 2. LAYERING YOUR LIGHTS
This is the most important segment if you want to create ambiance and great interest in your room.
Layering will also help you to make the most out of your interior's shape and size.
Different light sources across different levels make every room more spacious.
To put it simply, the layering effect is achieved when the whole room does not have any daunting shadows while there is an overall glow that brings a unique mood to the room.
It combines ambient, task, and accent lighting into a perfect whole that highlights every room in your home, so it is important to be creative about it.
Also, a very important thing to understand is the difference and usage of every single one of these lights. With that, you can implement them the right way.
– ambient lighting
Mostly known as background lightning, ambient lightning provides your room with the overall illumination. It includes your wall, table, and ceiling lights.
To make the most of it make sure to place your table lights near places where light can't reach, like dark corners.
– task lighting
As the name suggests these table lights are here to help you finish your daily tasks. They are very easy to adjust and place, which will save you much time and effort.
If you are someone who likes to study or work at night, placing an AJ Table Lamp next to your work desk can save you a lot of time and will also help you not to damage your eyesight during those long hours.
– accent lighting
We've talked about this lightning already and it is here to set the right mood and shed a light on the most attractive furniture pieces. A good ceiling lamp with great light reach is what you need to make sure your focal point shines the brightest.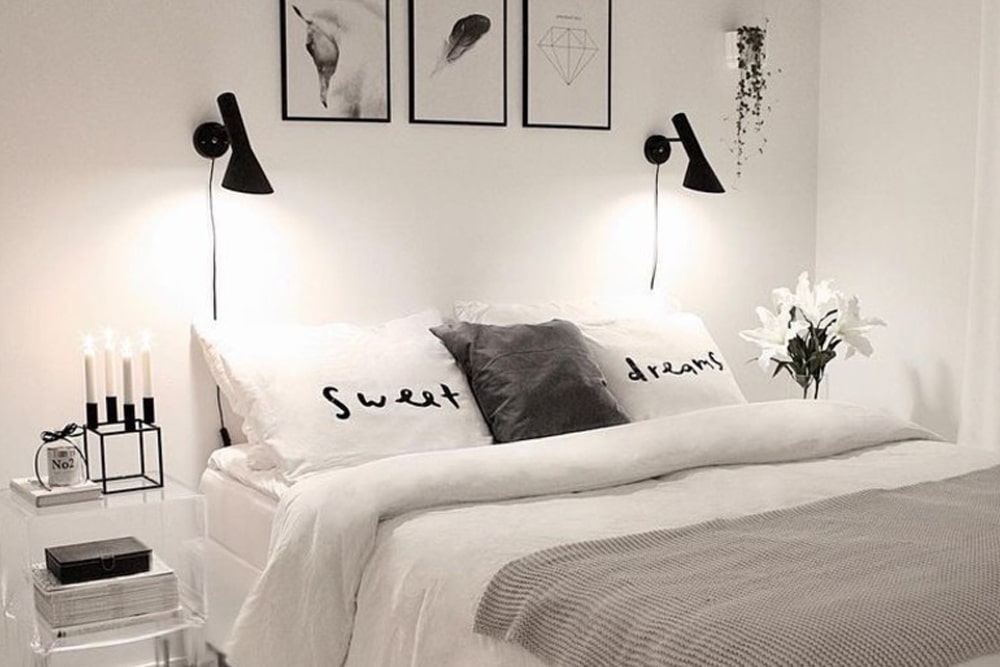 3. BEDROOM LIGHTNING SECRETS
As a room where you spend most of your time resting, being intimate, and recovering, the bedroom requires a very careful approach when it comes to lighting.
When it comes to the ambient lighting you should make sure to layer it based on what you do the most. If you use your bedroom just for sleeping, your ceiling lights shouldn't be too aggressive.
For your bedroom task lights, there are a couple of different approaches that can work perfectly well. Putting a table lamp on your nightstand is an obvious choice but sconces, mounted task lights and low hanging pendants can also add to the overall aesthetic.
Bedroom task lights can vary, as long as they serve the purpose of helping you concentrate on the task at hand.
As it matters to your accent lights, they can highlight different art pieces in your bedroom very effectively. They can also create a very comfortable mood in the space and be a subdued accent light. For this room try to be creative with tape lights and wall sconces.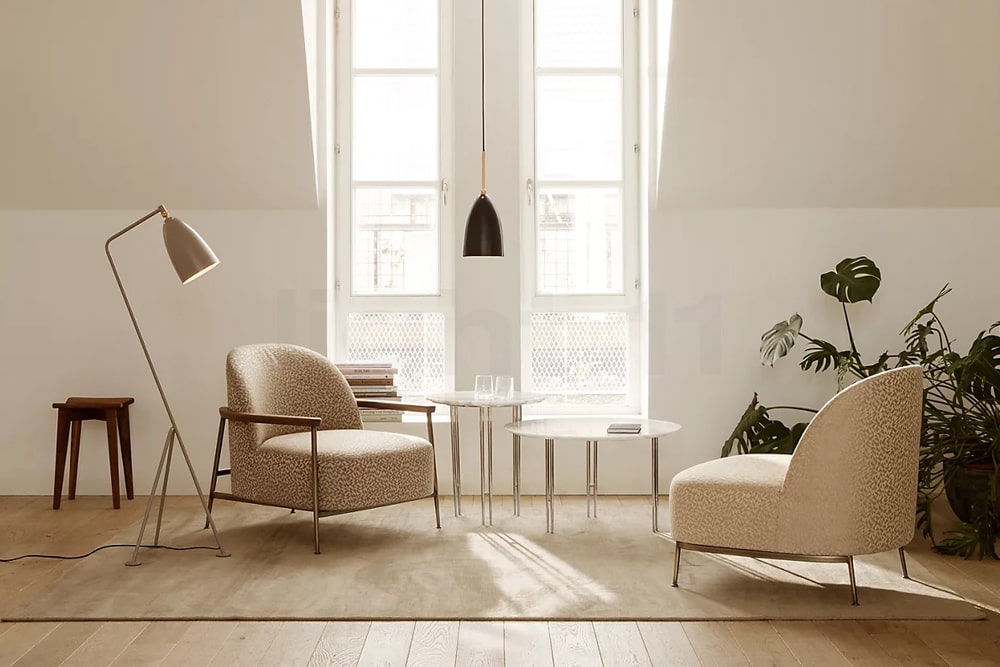 4. LET IN THE DAYLIGHT
You should've seen this one coming. Even though it doesn't have anything to do with the lamps it is a very important aspect for any home.
Since your windows and doors are set in a particular way, sometimes you can't quite control the place where the light is coming from. However, you can adjust your interior and furniture pieces to expose them to the right amounts of daylight.
Ideally, you should make sure that your dining area and your living room's focal points get the most of the attention.
Be aware that there are also going to be some parts that won't get enough sun rays no matter how hard you try, but that is expected. Those parts of your home are also the ones that you will need to shed a light on with your lamps during the nighttime.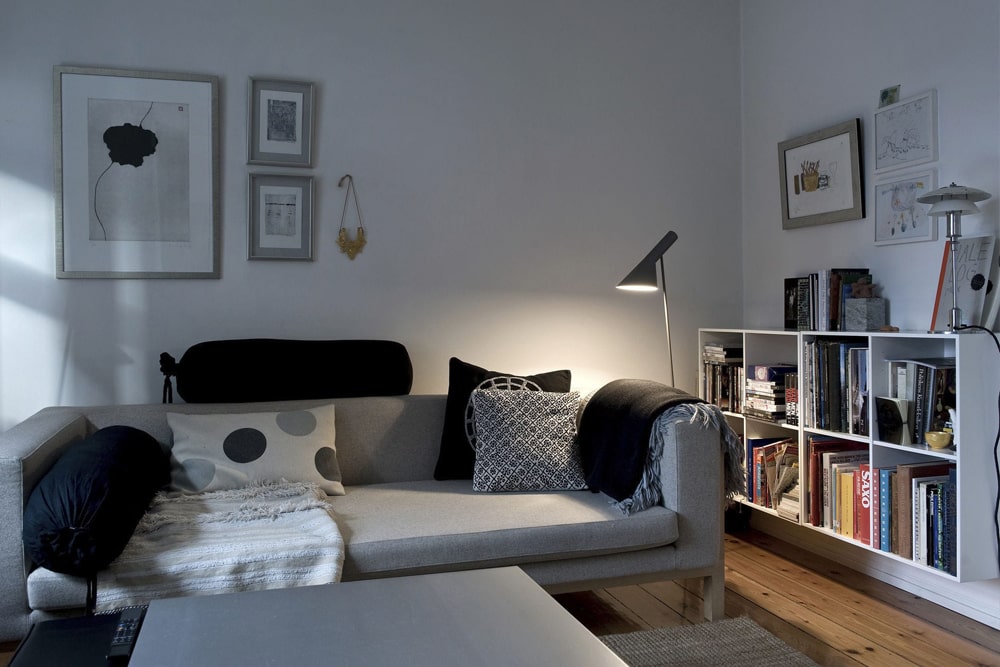 5. SECRETS FROM THE PROS
No matter how much you put into your lightning there is always something that can be improved.
We've asked our best interior designers to give us some secret tips that will make our lightning stand out from the ordinary.
Here is what we've got.
– dimmers are essential
Adding a dimmer will not only save you energy but will also allow you great light that varies depending on the time of day.
You should consider this a worthy investment as it will also increase your bulbs life. Likewise, you can adjust the intensity of your light based on the mood and the occasion.
– get more light sources
Maybe the most popular misunderstanding when it comes to lighting is that you need to illuminate the whole room. That is not so true. Instead, try to integrate more different light sources.
As said by one of the most influential designers David Rockwell, the best lit rooms have layers of light that perfectly blend.
– adjust the light to the room's function
Different spaces demand different approaches when it comes to lightning. For example, when it comes to the dining room, the ceiling lamp should be the best solution while task lighting is for reading and studying.
The living room will need layers, while in the bathroom the clinical route is mostly the right choice – the brighter the better.
In the master bedroom, you will need a dimmer switch for the main light source. Also, some task lights can be perfect for reading or just getting dressed.