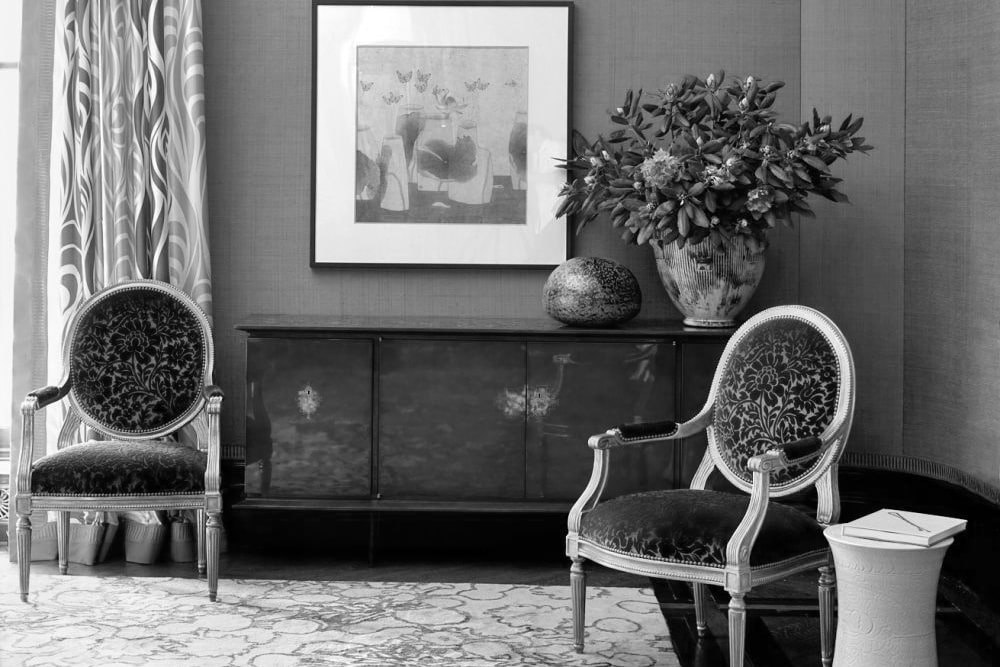 1. SHORT HISTORY
A premium reproduction of one of the most iconic artistic seating options has a history on its own. While transparent plastic makes this piece so visually striking the artistic shape adds on to the beautiful aesthetic.
The official name has been taken from the King Louis XVI and his bride Marie Antoinette that ruled in the 18th century.
At the time of his reign many different interests for designs such as classical Greek and Roman had been reborn.
This fascination could be seen in so many different furniture pieces and elements like fluted table legs and fauteuil chair backs.
There are also some other establishments that gave the same feeling. One of the most famous ones were definitely la guirlande (kind of a one-sided swag) and la pomme de pin (a spire styled after a pinecone).
Clean lines, column-like carved legs and an exposed wood frame earned the name Monarch over the years and established itself as the Louis XVI Chair.
From there on, this chair remained to be one of the most iconic and inspirational designs when it comes to modern seating options.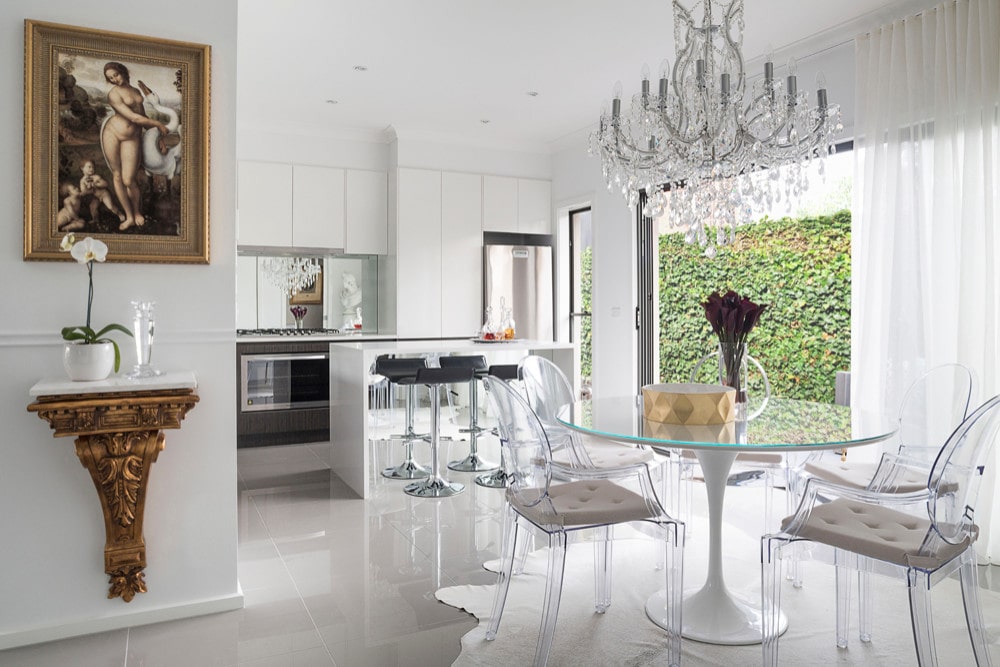 2. CREATION OF LOUIS GHOST CHAIR
When did the Louis XVI Chair evolve and transformed itself into what we today know as a timeless design that decorates every modern home.
It all started in 2002 when the famous designer Philippe Starck decided to reinvent the famous French design for an Italian design company.
In order to create a simplistic piece that has both the aesthetics and quality he decided to narrow down Louis XVI Chair into one silhouette.
The original curved arms, straight legs and medallion-shaped backrest changed into one plastic chair.
Due to its translucent appeal the word ghost came into its name naturally.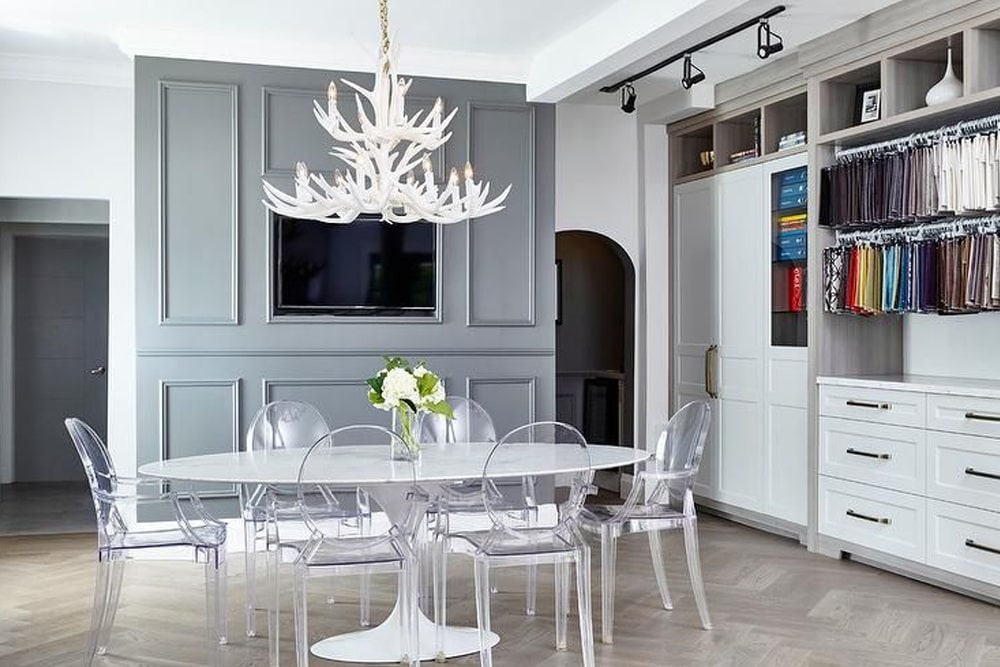 3. FRENCH BAROQUE'S LEGACY
Two decades after its original debut, this seating option still stands as the one of the most wanted art pieces.
Its simplistic form effortlessly manages to give off that high-end feeling of sophistication while blending into the interior.
In order to compliment the chair there are a couple of pieces that are released by the famous designers. Victoria Ghost Chair and The Charles Ghost Stool are the most popular ones.
Victoria ghost chair is very similar to its sibling with some small differences like no support for the arms.
Even though this seating option is available in many different colors, experts suggest that the safe choices are always black, white and smoke grey.
It is true that this masterpiece has been inspired by French Baroque but it still has Scandinavian design ingrained in its DNA.
Neutral tones like black, white and smoke grey had always been the best way to highlight that minimalistic look. Besides the original version there are many contemporary designs that started to emerge after Louis Ghost Chair's popularity skyrocketed immensely.
The model became so popular over the years that a miniature size has been released just for kids by the name of Lou Lou Ghost.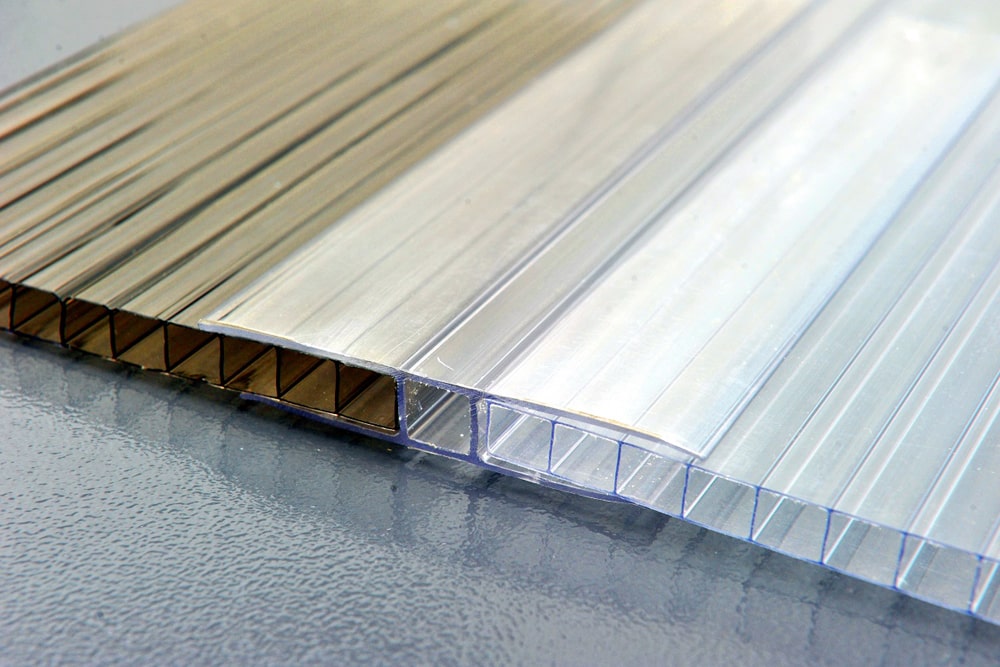 4. ADVANTAGES OF POLYCARBONATE
There are a couple of reasons why polycarbonate based chairs became so popular all around the world.
This material is very light and transparent in its nature so when applied in furniture it means that you can easily move your seating option from one place to another.
High thermal resistance and great resistance to large impact is also crucial when it comes to fame that it got over the years.
When it comes to the chemical nature, polycarbonate is a polymer obtained from carbonic acid, which means that its origin is completely natural and it's not an oil derivative.
With this material as its main part, Ghost Chair managed to combine both amazing aesthetics and quality which is made to last for many years to come.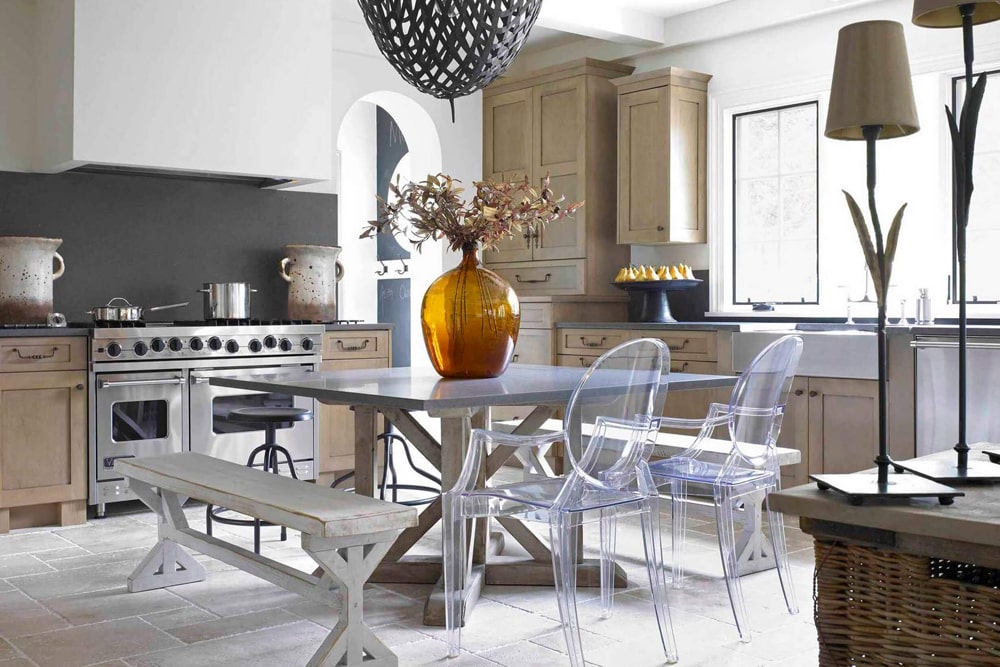 5. STYLE YOUR SEATING OPTION
In order to make Louis Ghost Chair your own you need to know how to style it in your interior.
Every home is different but there are a couple different styling secrets that you can always use no matter the space.
Opposite to standard dining chairs, Ghost chairs don't mask a dining table's base due to their transparent appeal.
Likewise if you are having an apartment with a hemmed-in footprint your Ghost chair can fit perfectly and make every room look more spacious.
Because of that feat it is often used in small studio apartments and rooms that need to look more vast and airy.
One of the main reasons why many designers love to style this seating option in every interior is because it mixes traditional and contemporary design.
With its traditional roots mixed with modern touch of Scandinavian simplicity this chair always brings something fresh to the table.
The versatility of this chair is also one of the main reasons why it is so easy to style it in many different homes. As a dining set it can perfectly fit with an aesthetic option like a classy tulip table but it can also be used on a larger scale for more than four guests.
If you are going for the option where there is a high amount of people around the table we would honestly recommend you to go with the black.
Ideally white and smoke grey should be used for more minimalistic types of styling because of the way they usually stand out.