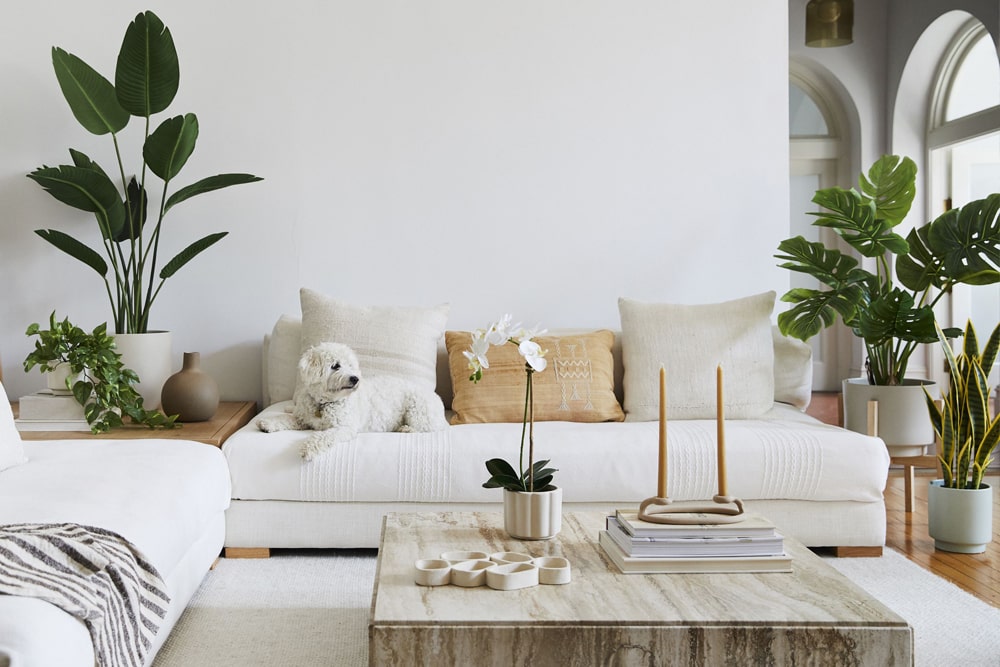 1. MAGIC OF WOODEN FURNITURE AND FRESH PLANTS
We all know that spring is defined by nature waking up from its winter sleep.
It is a good idea to try and bring that feeling into your home by taking the elements straight from outside.
To make your home feel fresh try putting as much wooden furniture as you can.
Also, make sure that it feels light and has that simple design that makes the interior more spacious.
Decorating your space with some wooden wishbone chairs can be a perfect foundation for adding some interior plants.
This will create that wood-plant combo which gives us the feeling like we are in the woods or a green field.
You must achieve balance with your plants and the rest of the furniture so make sure that they are placed at the right spots around the house.
Next to a window, at the table, or next to a sofa are just some of the cool places where you can place them.
Ideally, you should not place more than 3 plants in one room but that can also depend on the size of the space itself.
Also, make sure that you are extra careful when it comes to your pets and children as some of the more popular plants like ZZ, photo, and snake can have some toxic feats when touched.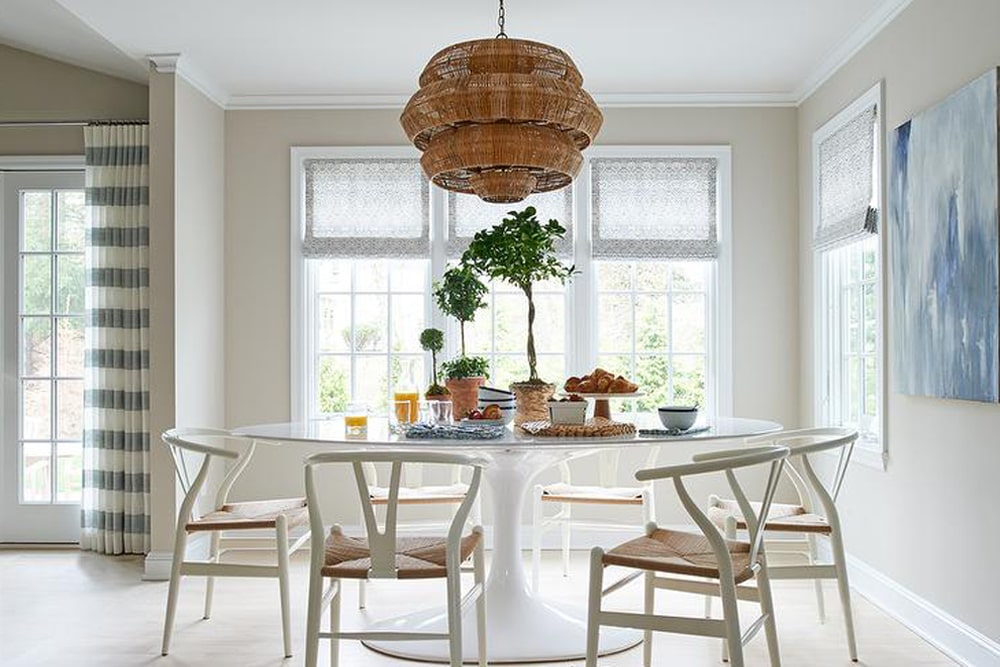 2. DINING ROOM TABLE DECOR
Whether you are choosing a 3 piece dining set or just a standard 2 wishbones 1 tulip table option you need to make sure that it brings the best out of your interior.
We are focusing on making your dining area fresh and light as we aesthetically aim for spring vibes, remember. So how can you achieve exactly that?
Placing your modern dining set in the center of the room while implementing a dining table centerpiece idea like an interesting accessory or interior plant is a good place to start.
Due to the simplicity of its design tulip table embodies those spring vibes perfectly.
White and pastel vibe make the room more light and spacious while perfectly coexisting with wooden wishbone chairs that create comfort.
One of the reasons why putting a beautiful floral that stands out is best as your dining table decor is because of the way you are managing to create a great contrast to your surroundings.
You see, when it comes to spring home decor one of the smaller hurdles that you can come across is that not many things pop up as a standoffish detail due to the dominance of light and bright colors.
Placing a bigger plant in the center of the room or just adding some colors that are appealing to the eye can make a major difference no matter if you are concentrating on your dining room or your kitchen table decor.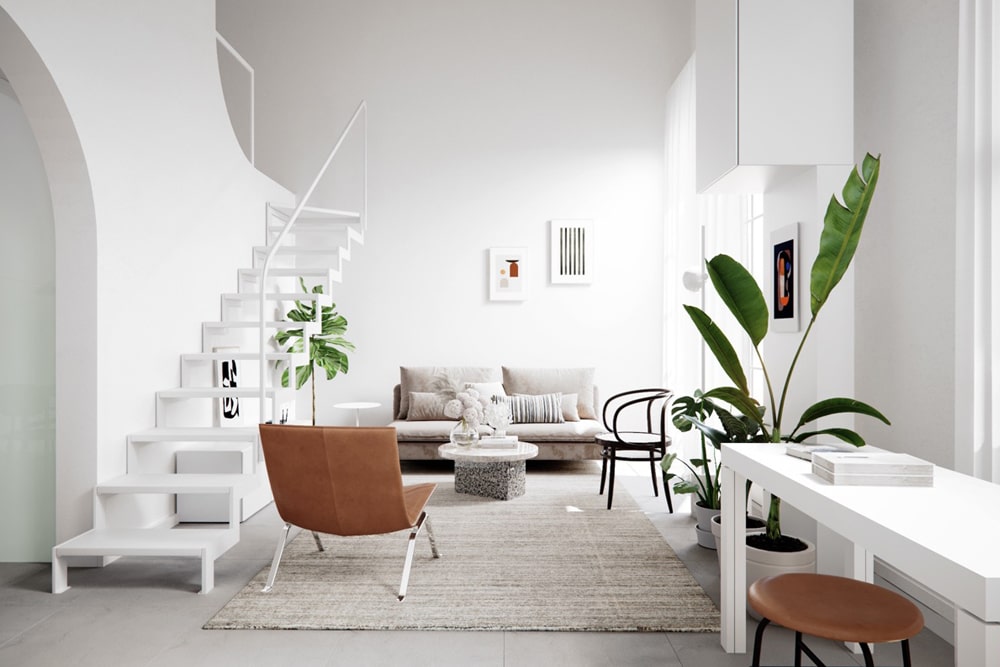 3. MAKE IT LIGHT AND SIMPLE
To make it light and simple, you need to know where to search for those kinds of simple furniture pieces.
Scandinavian design has always been famous for its minimalistic design, white walls, and wooden floors as well as furniture. Same as Spring, it represents a new beginning and revolution of furniture in terms of so many different things.
The foundation for what we know now as the Scandinavian style has begun shaping in the early 40s but it wasn't until the 50s that mid-century modern style began to take over the traits of this nordic simplistic furniture look.
If you are looking to renovate your home with some fresh pieces, Scandinavian furniture is the place to go to and find what you need.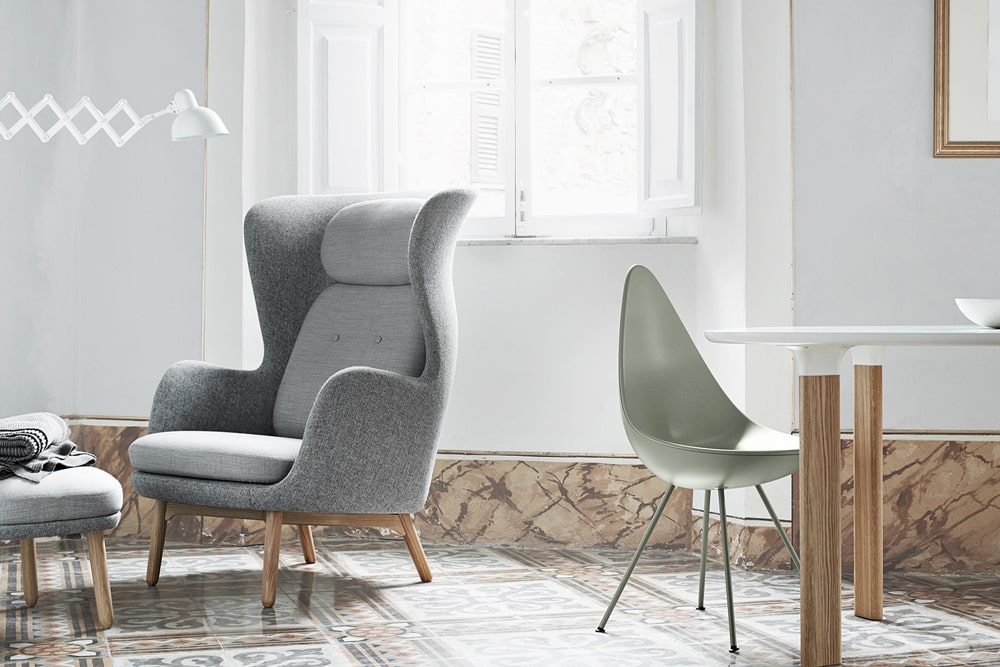 4. REFRESH YOUR LIVING ROOM LOOK
When it comes to spring decorations, the living room is always the center of attention. The time has come to leave those thick cozy blankets and exchange them for lighter and thinner textiles.
Spring cleaning is the best way to start your living room decoration. Try to get rid of all the things that are weighing you down, whether it is that they take unnecessary space or you just don't find them useful anymore.
Repainting your walls is another smart idea that can bring that new slick look to your living room.
Try to use light colors like leaf green, creme, or white. Of course, you can go with many others like bright blue and yellow but in those cases, you will have a bit harder time when it comes to the combination of different colors.
If you still want to be bold go for it as we are sure that you will make the right choice.
Changing your living room curtains and making sure that your floor has a proper cleaning treatment can instantly make the biggest difference when it comes to your spring decor.
Also one of the great ideas that you can implement right away is to make sure your fireplace is in great shape. After a cold winter, there are always some damages that can be repaired.
You can also replace some parts like logs to create a lighter look that can welcome those warmer days.
5. PERFECT LIGHTINING, PASTEL PALLETE, AND WALL ART
Letting the light in during the day is very important and to make sure you get enough vitamin D position your sofas, chairs, and tables so that they are aligned with your windows.
Changing a couple of old wall sconces, work desk lamps, and pendant lights can change up the atmosphere a bit but do not forget to light up those darker corners during the night as well.
One of the colors that stand out and make the interior feel more spacious is pastel.
Combining it with some amazing wall art that suits your personality is a great combination that will make your living room stand out more.
It will also bring in that lightness and summer feeling that you need.
If you are trying to achieve that breezy coastal spring vibe one of the great ways that will help you make it come to life is exactly wall art.
A nice-looking canvas with a similar theme can make a major difference to your home as much as a new piece of furniture.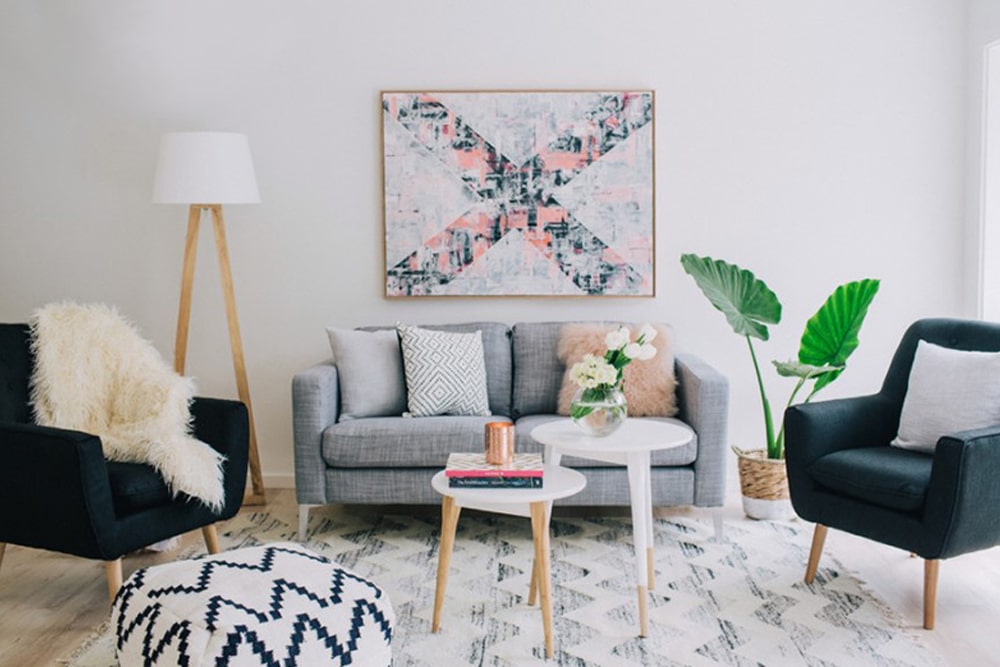 6. CHANGE COLORS, MOVE FURNITURE, AND REFRESH OUTDOORS
We know that this season is all about change, whether it is in our personal life, our appearance, or our home we want to change things.
While during winter you have a lot of Christmas colors dominating the space when it comes to this season you are free to change up the colors of your interior.
The ones that dominate the space are pink, green and cream so make sure that you implement them into your home.
However, do not hesitate to put some other colors that you like as long as you make sure that they are light and bright (blue and yellow for example).
Also, make sure to redecorate your living room coffee table or any other surface that you might have in that space.
One of the best ways to refresh its look is to put some flowers or books to change up the aesthetics but you can also add some great-looking accessories that remind you of spring.