Extended Guarantee
Up to 5-year guarantee
Learn more
One of the reasons you might be shopping with us is that you recognise the superior quality of our pieces. And just as we want our furniture to be the best you can find, we want our promise to you to be equally superior. That`s why, while most furniture manufacturers only offer a 1 year warranty, we offer up to 5 year warranty.

Aftercare
Free 2 year aftercare
Learn more
To give you a seamless shopping experience, byBESPOEK introduced a 2-year aftercare program for our dear customers. We want to make sure that your furniture lasts and maintaining it well is the key component in making that happen. So, how does this work? It`s pretty simple actually - we assign you our aftercare specialist that you can contact at all times for any information you need regarding the cleaning and maintenance of your furniture. It doesn`t matter if it`s an aftercare product recommendation, a piece of general information, or advice, our specialists stand at your service to ensure long-lasting quality.

Easy Delivery
Together with FedEx Ground, we deliver your chairs directly to your front door.
Attention to Detail
Every part that this modern piece of furniture has is made carefully with dedication. The actual seat which is one of the crucial components is made with absolute attention to the smallest of details while being handmade by our craftsmen.
Backrest Made to Last
We all know how important it is to keep your back healthy and safe. The single piece backrest is traditionally handmade by a woodworking technique of steam bending for the purpose of making your everyday eased with comfort.
Handmade Craft
Our craftsmen went above and beyond to craft chairs that surpass all expectations by fusing the most advanced modern handcrafting techniques with vintage design to achieve the ideal harmony between style and substance. Every chair is meticulously crafted by hand, with unwavering dedication to all the details to guarantee a lasting and remarkable experience.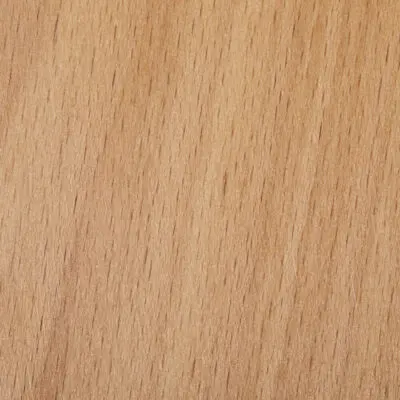 German Beech
As a testament to the beauty of German craftsmanship, beech wood is hand-selected with care to give you a true smooth and silky texture to the touch. While the rich warm hues highlight unique grain patterns, clean lines contribute to the overall elegance and class of each piece. Every chair captures the soul of the German forest, making them a real masterpiece that will not only improve your interior but will also last a lifetime.
Canadian Ash
Canadian Ash Wishbone chairs boast a unique, natural texture that is both refined and rustic. The wood is carefully hand-selected to showcase the unique grain patterns, giving each chair its own distinct character. The light, airy feel of the Ash wood creates a sense of serenity and tranquility, making it the perfect choice for any space. The wood's natural texture invites you to run your touch over its beautiful grain patterns, evoking a sensation of warmth.
Canadian Oak
The texture of our Canadian Oak Wishbone chairs is a luxurious blend of smooth and rough, evoking the essence of the Canadian forest. The rich, warm hues of the wood are accented by carefully selected knots, adding character and depth to each piece. The result is a chair that is not only visually stunning, but also inviting to the senses. Experience the ideal balance between warmth and coziness that will exceed the expectations for all of those who appreciate the finer things in life.
FAQs
Where is the best fit for my Wishbone Chair?
Due to its versatility this chair is ideal for both dining and living room, however you can also place them in your backyard or balcony.
How to keep my chair clean?
All you have to do is to wipe your chair with a cloth dipped in mild water and use a neutral soap.
Why should I choose your Wishbone Chair?
Besides the perfect blend of quality and price, our chair's beautiful aesthetics make it an ideal choice for every home or commercial space.
What design style is your Wishbone Chair?
Our chair falls under the Scandinavian style category that focuses on simplistic shapes that amongst other materials use wood the most.
How comfortable is your chair?
Handwoven seat perfectly coexists with the strong backrest, giving you a relaxing and comfortable dining experience. Also the positioning of the armrests provides amazing support while changing positions between sitting and standing.
Is assembly required for the Wishbone chairs?
Our Wishbone chairs come fully assembled, you just have to take them out of the box and use them.
How do I track my order once it has been placed?
You will receive a confirmation email with your order details including a track my order link. You can also use the members area page to track your order.
Is your furniture suitable for business purposes?
We are very fortunate to have many businesses put their trust in us by ordering our furniture for their commercial space. We offer many exclusive deals for our B2B clients, to find out more about them please feel free to check our B2B page.
What materials are the Wishbone chairs made from?
Our Wishbone chairs are made from solid wood and hand-woven Danish paper cord seat. All our chairs are handmade by our expert craftsmen with a focus on providing optimal comfort for you.
Is there a guarantee on the Wishbone chairs?
We are proud to offer up to 5 years guarantee on all of our Wishbone chairs.
Reviews
Based on 200+ reviews
Read more reviews
Perfect match for our table
We got the black versions on a sale and are super pleased with the quality. They are a lovely match for our kitchen table
Caroline
Awesome purchase
Really love the chairs, they look amazing. Compliments for the customer support team, they have been super helpful during the delivery process
Lucy
Love the handmade approach
I was skeptical at first but when I got the chairs, I could really see the difference when compared to cheaper alternatives. The seat really looks lovely, not a string is out of place and it really feels comfortable and nice to sit on it. Would definitely recommend
Kinsley
Amazing shopping experience
Really love the chairs, they look even better in real life than on the pictures. I had to postpone the delivery due to an unexpected business trip and the customer service representative was so kind and changed the delivery time for me
Allison
Fast delivery, awesome products
The delivery was quick and smooth and I had no problems at all. The chairs arrived undamaged and we absolutely love them. Would recommend byBESPOEK and would buy from them again
Tom
Very helpful customer service
Me and my husband ordered a set of six and we loved them, but one box came damaged, with the chairs scratched. However, after we have reached out to their CS team, they helped us arrange the return and we got a completely free replacement within 48 hours. Couldn't be happier with how it turned out in the end.
Naomi
Best buy for the value
Being in the interior design business for some time, I have to say that these Wishbones are perhaps the best buy I made for the value I invested. The chairs really look stunning and quality is just amazing, the texture of the wood is lovely, the seats look outstanding, the backrest is made out of a single piece. Really love them and look forward to working with byBESPOEK in the future.
Quinn
How can this be so cheap!
Thank you so much for providing us with these awesome chairs for such a cheap price. I got one to test them out and really loved them, so now Im waiting for the whole set. Will look great with my table
Regan
Love them!
Really awesome buy! The chairs look lovely and would definitely recommend
Geoffrey
Customers Also Bought